Since 2013 Husband and Wife team Patrick and Annas have been running Latex, Leather and Lace together from their office in Leicestershire, Initially started as online only business Latex, Leather and Lace has gone through rapid expansion since opening in 2013 and is already seeking a more fixed future and looking for full time retail premises for 2016, where hopefully you will be able to come and visit us, rather than just seeing us online.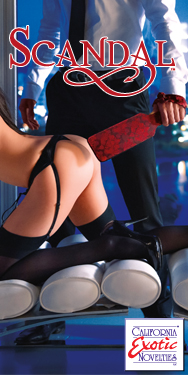 Bringing you great brands like Shirley of Hollywood, Kitten, Allure, Jade, Pamela Mann and Many More, you can check out a list of the great lingerie brands we stock here.
It seems like a long time since we took our first deliveries of lingerie back in October 2013, yet here we are adding more and more great brand lingerie to our site on an almost daily basis and loving every minute of it.
A Brief History
Latex, Leather and Lace was born on eBay in November 2013 initially retailing a few basic fetish-wear and lingerie lines imported from the far east, but it was not long before we were on the hunt for bigger and better suppliers and better products.
In 2014 we made strategic partnerships with Allure Lingerie, Ledapol / Insistline and Denber Rubber as-well as bringing in Coquette and Leg Avenue as key suppliers with these partnerships in place we have been able to bring you a massive range of top brand lingerie and fetish wear, and with many of our fantastic items being made in Europe and the UK we are proud to be supporting both Great Britain and the EU, as-well as some awesome American partners, it's a round the clock job just to stay in touch with everyone and keep the orders rolling in.
Also in 2014 we started attending many events around the UK include the Birmingham Bizarre Bazaar, Swamp Bristol and the Alternative and Burlesque shows, these events have given us the opportunity to meet many of our customers, and talk to you directly (not having a physical shop this is something we really miss). it is our intention to keep this up in 2015 and beyond as it is a great way of keeping in touch with all of you wonderful people and to test out ideas and gauge reactions to new ideas and designs.